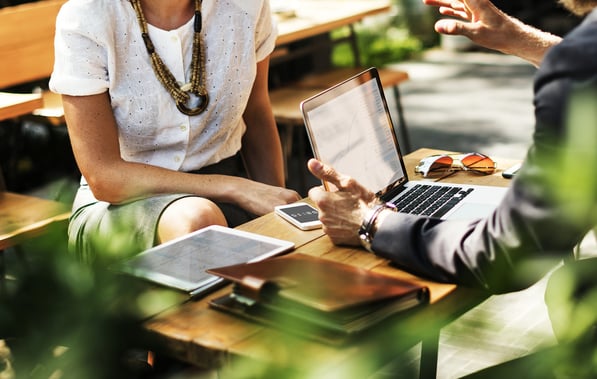 Have you been renting your home for years and grown tired of paying a landlord every month? Are you ready to graduate from an apartment to a home? Have you seen a new-home community that has peaked your interest? Let us help you take the first steps towards buying your first home.
Owning a home is an integral part of the American dream, and the team at Dream Builders Realty is here to make that dream a reality for you. As you begin to prepare for the home buying process, there are several key factors to consider, including budget, financing, and current market conditions. We have compiled a list of eight steps all first time home buyers should follow as they begin their journey toward owning a home.
Examine your budget.
Before you begin the search for a home, you should review your budget and figure out how purchasing a home fits into it. According to Fannie May, you should spend no more than 28% of your household income on housing. Buyers who spend 30% or more of their income on housing run the risk of becoming house-poor, which means you spend a majority or all of your income on homeownership. We recommend all first time home buyers work with a REALTOR® to understand the true cost of homeownership.
Calculate your monthly housing costs.
After reviewing your household income, take some time to calculate the monthly costs you will incur as a homeowner. These costs should include insurance, taxes, and any other monthly fees you can anticipate. You can estimate what your monthly insurance and tax costs could be by researching what current homeowners in the area are paying. Your real estate advisor will also be able to provide you with an estimate of these monthly costs.
Find out how much you're likely to pay in closing costs.
Closing costs are the upfront costs you incur once you have found a home. These costs include taxes, homeowners insurance, homeowners association fees, title and settlement fees, and mortgage origination fees. Consult your REALTOR® for an estimate of what your closing costs may be so you can factor them into your budget and be prepared when it comes time to sign.
Examine your credit.
Your creditworthiness plays a large role in the mortgage and home buying process. It's important to review your credit score early on in your journey and address any incorrect data or unresolved issues before getting too far along in the home buying process. If you need additional help addressing your credit, working with a trusted and knowledgeable mortgage broker can be beneficial for first time home buyers.
Have your documents ready.
When applying for a mortgage, you'll need to have your pay stubs, bank statements, W-2s, and tax returns from the past two years, as well as statements from any current loans and open lines of credit. If you've been renting, you'll also need the names and addresses of your landlords from the past two years. The more information you have available for the lender, the easier the application process will be.
Know the types of mortgages available to you.
Mortgages are not one-size fits all, and there is a variety for potential buyers to choose from. The type of mortgage you get will dictate the down payment needed to buy your house. FHA loans are typically the most common for first time home buyers because they have a low down payment. Other home loans available to home buyers include VA loans, USDA loans, conventional loans, and FHA 203k loans.
Get pre-approved.
Getting pre-approved provides you more bargaining power while you are searching for a potential home. We recommend applying with a reputable lender and obtaining a good faith estimate (GFE) to review with your REALTOR®. (If you don't initially qualify for some reason, don't be discouraged - there are options available to you! Consult one of our REALTORS® to find out what your options are.)
Talk with your REALTOR® about the current market conditions.
Working with a knowledgeable REALTOR® is a crucial part of the home buying process. Not only do they play an integral part in your home search, but a knowledgeable and trusted REALTOR® can provide you with expert advice regarding the current conditions of the real estate market and even help you determine if it's the right time to buy.
Throughout all of these steps, we recommend working with your REALTOR® to ensure that every step of your home buying process is as smooth as possible. For more tips and tricks about the home buying process, subscribe to the Dream Builders Realty email series.
---