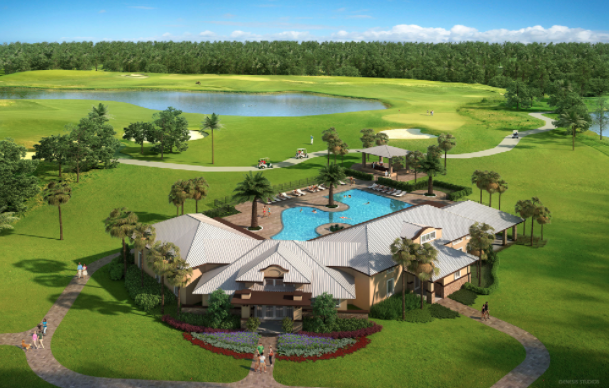 For the most part, gone are the days of using the phrase "retirement community". While Florida may still be a very popular retirement spot for those looking to enjoy the year-round sunshine and tropical weather, it's quickly becoming a favorite for active adults, so the term "active adult community" is better suited for what we're talking about.
Active adults are typically considered those aged 55 and over, who may still actually work part- or full-time and live a very independent lifestyle. A community geared towards active adults simply realizes that these residents are most likely at the same stage of life and share similar interests when it comes to leisure time, while looking for relatively maintenance-free living.
There are many active adult communities around Orlando, and we're highlighting a few you may want to tell your parents about (or bookmark for yourself for now or later!).
This 55+ community that has been named one of the Nation's Top 50 Master-Planned 55-Plus Communities by Where to Retire magazine. Living in this gated community in Kissimmee means you can easily walk, bike or drive your golf cart to indoor and outdoor dining venues, spa and fitness complexes, tennis courts and other facilities for sports and games. You can also meet new friends while participating in social clubs and classes. Solivita takes what the above communities have to offer and bundles the amenities into one perfect package that is intended for retirees.