If you're considering buying a new home, it is important to know what loan is best for you so you can begin your home search with the end in mind. To help show just how accessible a new or first home really is, we wanted to offer a rundown of some of the very affordable loan options available to buyers today. Buying a home for the first time comes with many new terms to learn and steps to conquer, with figuring out the type of loan you'll need being just one of them.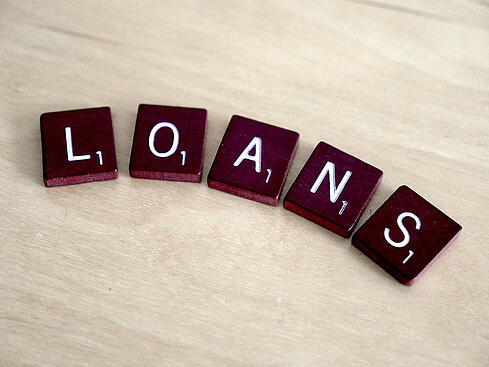 Conventional Loans
In my opinion, obtaining a conventional loan with a fixed interest rate for 15 years is always the ideal option. Key benefits are having stable payments for a shortened period of time and, with a 20% down payment, avoiding the added costs associated with private mortgage insurance. However, many people do not have 20% of the purchase price to use as a down payment, so you should know you can actually obtain a conventional loan with as little as 5% down. Also, most Buyers obtain a 30-year loan to keep their monthly payments lower. *Minimum Conventional Down Payment - $7,075.00
FHA Loans
Many Buyers purchase their home with Federal Housing Administration (FHA) financing due to the low down payment and qualification requirements. FHA is a part of the U.S. Department of Housing and Urban Development (HUD) and insures loans made by lenders. When buying a home with a FHA loan, borrowers are only required to have a down payment of 3.5% of the purchase price. However, you are required to private mortgage insurance on a monthly basis… *Minimum FHA Down Payment - $4,952.50
USDA Loans
The United States Department of Agriculture (USDA) offers a loan guarantee program to borrowers with income up to 115% of the median income for the area. The loan is for 30 years with a fixed interest rate set by the lender and only available in certain geographic areas. Although this loan also requires a monthly mortgage insurance premium, the loan has become very popular with Buyers as it does not require a down payment. *Minimum USDA Down Payment - $0.00
VA Loans
The U.S. Department of Veteran's Affairs (VA) offers a loan for members of the armed services, Veterans, and eligible surviving spouses. VA Home Loans are provided by private lenders and the VA guarantees a portion of the loan. Each applicant must provide their Certificate of Eligibility (COE) in order to utilize this portion of their VA benefits. This is a well-deserved benefit available to our nation's heroes and a VA loan does not require a down payment. *Minimum VA Down Payment - $0.00
With the many different loan options for each unique scenario, selecting the right loan is one of the first steps in finding your dream home. As you venture into home buying, be informed, stay prepared and get good representation through an Accredited Buyer Representative (ABR) to ensure you can locate the home you want and negotiate effectively. Losing out on your dream home isn't something you want to deal with and the more you know the better your chances are of holding the key to the home you've always wanted. Your dream home is within reach and right now may just be the best time to go get it.
*Minimum down payments are calculated using the Median Sold Price in Osceola County of $141,500.00 for January 2014.