Buying a home is a big deal, and for many, it is the largest asset they will ever purchase. Navigating the home buying process can seem overwhelming, especially for first-time home buyers. We always recommend working with a knowledgeable REALTOR® who can help you through the home buying process and answer any questions you may have. Today, we're exploring five things we think first-time home buyers should know about the buying process, but might not.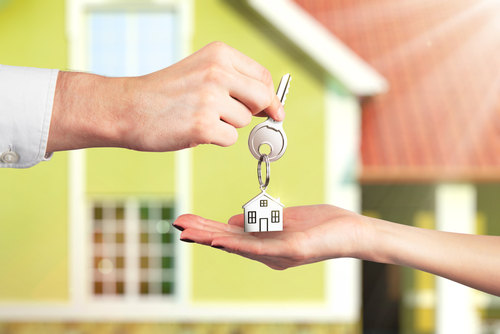 ---
---
What's the difference between pre-qualified and pre-approved?
What is pre-qualification?
Most first-time home buyers will have to borrow money for their home purchase. Pre-qualifying for a mortgage loan is the first step. To pre-qualify for a mortgage loan, you'll have to supply information about your assets, income, debts, and liabilities. Based on this information, the mortgage lender will recommend which home loans and what loan amount would be best suited for your financial situation.
Because pre-qualification is only based on the information you provide to your lender, it is simply an estimate of the loan amount you can expect to be approved for during the pre-approval process.
Pre-qualification is important before you begin your home search because it can give you guidance on where to set your budget.
What is pre-approval?
Pre-approval goes one step further than pre-qualification. During the pre-approval process, you'll fill out a mortgage application. You'll also provide the mortgage lender with the necessary documentation to conduct a credit check to assess your financial background.
Pre-approval for a mortgage loan is more intensive than pre-qualification and carries more weight when you're buying a home. With pre-approval, you will receive a pre-approved loan amount, meaning you'll have a clearer picture about which homes you can afford.
As a pre-approved buyer, the seller can have more confidence in your ability to purchase a home.
What documents do I need to pre-qualify or be pre-approved for a home loan?
W-2 statements
Bank statements from the past few months
Federal tax returns from the past few years
Proof of investment income
Pay stubs
Proof of other income
Pre-qualification and pre-approval will save you time when you're looking for a home. It will give you greater bargaining power and expedite your closing.
What are closing costs, and who covers them?

Most homebuyers I meet are familiar with a down payment and have already begun saving money to cover this cost. But did you know there's another big fee involved in your home purchase?
Closing costs are fees charged by the lender and other parties involved in the purchase. This fee can cover anything from loan origination, appraisal, survey fees, and title fees. Along with closing costs, it's likely you'll also need to deposit money in an escrow account to cover annual expenses like real estate tax and homeowners insurance.
Don't let these fees catch you by surprise. A competent REALTOR® will make sure you're aware of all the costs before closing, and ensure you're able to walk away with keys in hand.
Which home search website is the best?
When it comes to finding a new home, most people will begin their search on the internet. There are plenty of popular websites out there that make home search easy and convenient, but it's important to receive accurate results as well. Popular home search sites don't have the most updated listing information which means a home you find and love may no longer be on the market by the time you see it online.
---
TIP: Request a personalized home search and receive only homes that meet your dream criteria straight to your inbox.
---
To avoid a scenario like this,
REALTORS® use a database called the Multiple Listing Service, or MLS. You can ask your REALTOR® for a personalized home search that will include current homes in the MLS database. This will ensure you are getting the most recent, up-to-date information on properties available in your area.



What costs will I have after I buy a home?
Most new home buyers are aware of the variety of costs associated with buying a new home. It's important to take into account the costs associated with owning a home.
Costs after buying a home:
Utilities
Lawn care
General maintenance
Home repairs
Emergency fund
Your REALTOR® can help you understand how to plan for and budget for these important, and many times unavoidable, expenses.
Find an accredited

REALTOR®
Just like all home search websites aren't created equal, all REALTORS® aren't created equal. REALTORS® that have earned the ABR® designation have taken the time to complete the required training, spent hours in professional development courses and have the expertise needed to exceed the important needs of home buyers.
What is an Accredited Buyer's Representative?
Accredited Buyer's Representatives (ABRs) are real estate professionals focused on all aspects of buyer representation including knowing who you need to call when searching for your first home. ABRs have the training necessary to meet the needs and desires of buyers in today's market.
Did you know? Less than 3% of REALTORS® nationwide have earned this valuable designation and the right to be identified as an Accredited Buyer's Representative.
If you're considering taking the steps towards buying your first home in Central Florida, the expert team at Dream Builders Realty can help! If you're ready to start moving toward the dream of homeownership, contact us today and we'll start working toward finding the perfect home for you.
---