Easily navigate the home buying process with our FREE first-time home buyer checklist!
Everything you need to know before you start house hunting.
This FREE checklist for first-time home buyers will guide you through the beginning stages of the home buying process and help you navigate the twists and turns that can come along when buying your first home.
In this checklist you will find:

Tips for how to avoid speed bumps in the buying process.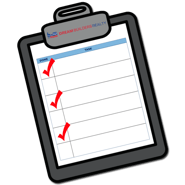 Ways pre-planning will save you time and hassles.

How to have the best home-buying experience possible.
.