We all know Florida is dubbed the "Sunshine State" thanks to its warm and often sunny weather. It's a top state for relocation when weather is a factor, especially for snowbirds looking for reprieve from the colder climates of the Northeast and Midwest.
While our summers can boast high temperatures, we're lucky to have seasonably good weather during the other three seasons, with winter being very mild compared to other parts of the US.
What does all this weather talk have to do with golf, you ask? The better the weather, the more tee times you can take advantage of, and the benefits of owning a home in a golf community are pretty interesting, too.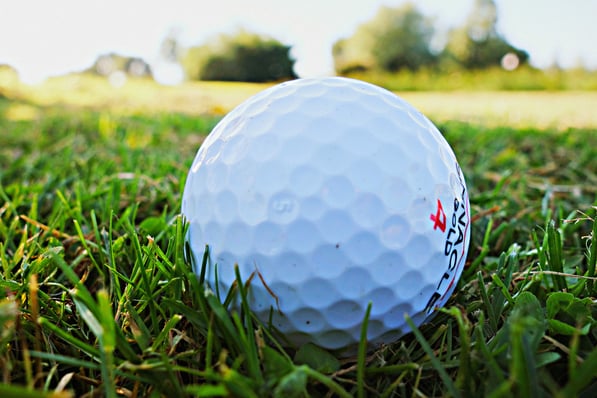 You can take in the views, right from your backyard.
When you live in a golf community, you are rewarded with appealing views of rolling greens, clusters of mature trees, ponds, lakes, wildlife, and so on. Golf communities take pride in their landscaping, providing you with a tranquil and serene environment… even if you are tucked into one of Central Florida's 8 popular neighborhoods (many of which boast golf courses!).
You can enjoy peace, quiet, and privacy.
Many golf communities are designed to have homes that border the golf course, and when your home does this, you won't have to look at neighbors out your back door. When you're not looking at neighbors in your backyard, it also means they're not looking at you. Rather than staring into your neighbor's backyard, living room, or bedroom, you can take in the views mentioned above.
You can ensure your community is well-loved and cared for.
Many golf communities enforce Home Owners Association (HOA) restrictions. This will keep the community in tip-top shape, from well-maintained homes and yards to the best facilities everyone in the community can take advantage of.
Speaking of facilities, they are added amenities in golf communities.
Depending on how developed the golf community is you choose to call home, the amenities can be very abundant. From community pools, to an on-site restaurant and bar, to playgrounds, a clubhouse, a fitness center, and other recreational spots, your community could offer you almost everything you need—right within your neighborhood.
You can partake in community activities.
On top of the amenities mentioned above, many golf communities have organized events for the residents. A clubhouse often means on-site staff to run events throughout the year. This gives you a chance to meet, become friends, and enjoy the company of your neighbors.
You can snag the best tee times available.
When you're a resident of a golf community you are often given first dibs on tee times as long as you have a golf membership. No fighting for your favorite, or most accommodating time, especially once your golf pros learn your schedule.
You can reap the benefits when it comes to reselling your home.
While we hope you find your golf community the perfect fit for years to come, homes within a golf community are oftentimes highly sought after. This means your resale value will be higher than those homes not within a golf community like yours… you know, if you ever do decide to sell your home and move somewhere else (perhaps to a more luxurious golf community?!).