There comes a time in everyone's life when you start to think about retirement. With that comes certain decisions to make. Deciding how to fill your newfound free time may be an easy one to figure out, but some of the things that may be running through your mind right now are a little more complicated. Things like…
How do I maintain the same lifestyle I'm accustomed to without that regular paycheck?

Will I miss the day-to-day tasks associated with working?

Is my home too large, my bills related to it too hefty, now that I'm ready for the next stage in life?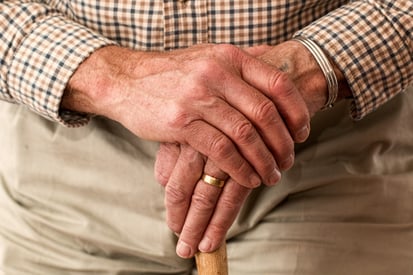 While we may not be able to help you figure out if you've done everything necessary to prepare and save for retirement, we can help you decide if selling a home with retirement in mind is something you should be considering.
Whether you will be selling your family home because you're interested in relocating to warmer weather (or to be closer to your family) or because it has now become too big or costly for you to live in, we have a few things to share that will aide you in making the right decision.
First and foremost, you should be working with a Senior Real Estate Specialist (SRES®). A real estate professional that has earned this designation is one that has successfully demonstrated the necessary knowledge and expertise to counsel customers age 50-plus through major financial and lifestyle transitions involved in relocating, refinancing, or selling the family home.
Next, there are many factors that go into selling your family home (and buying a new home) once you've hit retirement age, some of which include…
Is moving the best alternative? If so, where? Have other options been explored?

Are close family members on board with a decision to sell?

What is the best way to downsize a lifetime's worth of possessions and family heirlooms?

What are the tax-related implications of a sale?

What effects might a sale have on future income?
These questions may be difficult ones to answer on your own, which makes working with a SRES® even more important. These can be unfamiliar waters to navigate for you or your family alone. When you work with a real estate professional that has this designation, you're usually not working with them alone either; they have a network of other senior specialists that can help, too. A few examples of other specialists you may need to reach out to are estate planners, CPAs, and eldercare attorneys, just to name a few.
This is a new stage in your life and one that you most likely expect to be a time of smooth sailing compared to the years you spent working, raising a family, etc. The best way to ensure that this is the case is to reach out to the right people to help you when the time comes to make big life choices like selling the family home. Remember, you've done enough "work" in your lifetime and letting someone else do a little work for you now is what retirement is all about.