When people picture retirement, Florida comes to mind for many. The laid back beach-going lifestyle, plethora of golf courses and endless opportunities for outlet shopping make this area great for life after career. Not to mention the year-round Florida sunshine and tropical weather. The Golden Girls called Miami home during their retirement, but here is a list of other popular retirement areas in Central Florida:
Celebration
Celebration offers a small-town feel that many people relocating from out of state find appealing, making their new neighborhood mirror their old. This community focuses on ease of walkability, with the downtown area being centrally located to the the varying neighborhoods or "villages" as we call them. The downtown area also features a variety of dining options, themed boutiques, entertainment, a waterfront area and more. In Celebration amenities such as a local grocery store, doctor's offices and hospital are just a short drive bringing all the comforts one would need when retired practically to your front door.

Hunter's Creek
Hunter's Creek is an area that boasts ease of accessibility to major roads, theme parks, shopping centers and more thanks to its central location on the Osceola/Orange county line. This golf community consists of well established neighborhoods, tree shaded sidewalks and parks, among other amenities. When relocating to Florida from out of state, the Hunter's Creek area is a perfect location for those who will host relatives or friends during the summer months, especially with it being located so close to the Orlando International Airport.
Bellalago
Bellalago is located on more than a mile of shoreline along Lake Tohopekeliga in Kissimmee, making it a perfect community for fishing and boating—a great pastime to take up when retiring in the Sunshine State. For sports lovers, there is tennis, basketball and volleyball courts just waiting to be taken advantage of as well as a community fitness center. Bellalago proudly offers a 24-hour, manned and gated community entrance as well.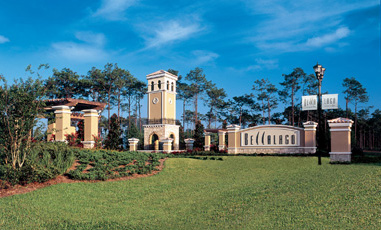 Harmony
Harmony is located on the east side of Osceola County and only a short drive from the beaches along Florida's Atlantic coast. It is Central Florida's largest green-certified community committed to environmentally—centering its vision around living in closer contact with pets, wildlife and nature, a pet lover's dream. There is a 12.5 mile network of connected walking paths and an 18-hole golf course among the vast open space they have set aside as preservation areas making it a great location for retirees who love nature and the great outdoors.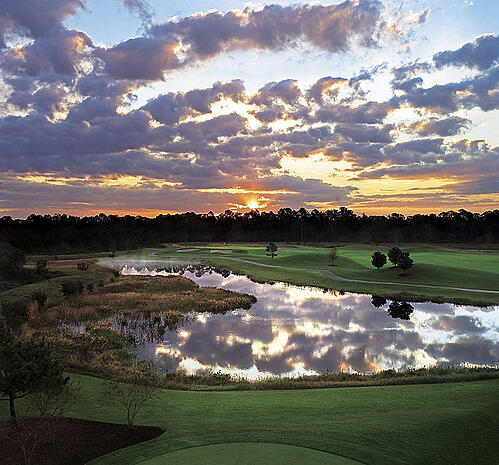 Solivita
While the four communities listed above offer many conveniences that are attractive to those looking to retire in Central Florida, Solivita is an actual 55+ community that has been named one of the Nation's Top 50 Master-Planned 55-Plus Communities by Where to Retire Magazine. Living in this gated community in Kissimmee means you can easily walk, bike or drive your golf cart to indoor and outdoor dining venues, spa and fitness complexes, tennis courts and other facilities for sports and games. You can also meet new friends while participating in social clubs and classes. Solivita takes what the above communities have to offer and bundles the amenities into one perfect package that is intended for retirees.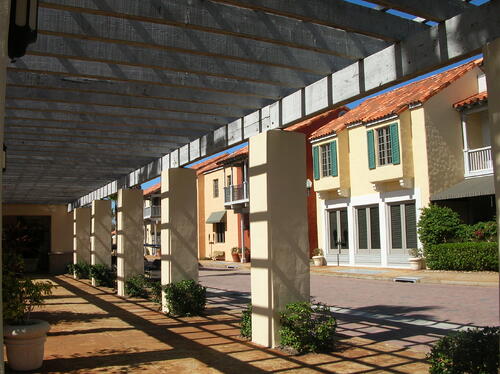 Good Samaritan Village. Good Samaritan Village, or "Good Sam" as many here call it, is the largest not-for-profit provider of senior care and services in the United States with 240 locations across the country. The local Kissimmee Village

is a 55+ gated golf course community along the southern banks of Shingle Creek, the headwaters to the Florida Everglades, and features

14 neighborhoods on 425 acres. The village offers many amenities such as heated indoor and outdoor pools, exercise rooms

and many gathering places that make it a place residents love to call home. There are also many levels of care provided here from assisted living to apartments with services as well.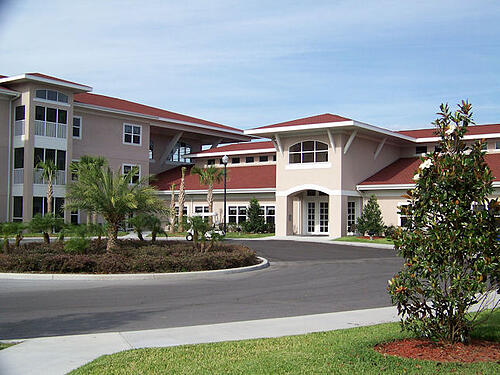 We mentioned before that Florida has many features that make retiring here attractive but calling Florida home during your retirement years is about more than golfing, beaches and sunshine. The fact that Florida offers no state income tax, low cost of living and the extensive availability to health care makes it one of the top states to retire in. When deciding to retire in the Sunshine State, be sure to use a Senior Real Estate Specialist (SRES®) to help guide you through this process. A SRES® has received extensive education on specific 50+ real estate needs such as tax laws, probate, estate planning, equity conversion strategies and can offer you relevant information on current market trends as well as valuable resources regarding real estate transactions.