Whether you're a home buyer or seller, it's likely that you are fixated on home showings.
As a buyer, you're eager to see the list of homes you've compiled that meet your needs, hoping that one may be your next dream home. As a seller, you're eager to have your home shown, hoping that one of the people who walks through your door will be a potential buyer.
Home showings are an important part of the buying and selling process, but safety is equally important and is sometimes overlooked in the process.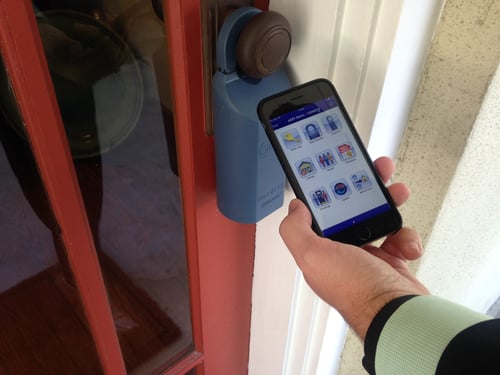 Here is something you need to consider when choosing a Realtor®:
Do they have access to electronic lock boxes? If not, they are not the Realtor® for you. By having access to electronic lock boxes through your Realtor®, you're guaranteed an added layer of service and protection that combination lock boxes just can't provide.
Electronic lock boxes can only be accessed with an electronic key assigned and registered to licensed real estate agents. But unfortunately, not every agent makes the investment needed to utilize this technology for their customers—a major disservice in our opinion. These boxes record every opening, so you know who accessed it and when the lock box was opened. This will serve as a huge sense of security for home sellers because you can trust that when you aren't home, your house is being accessed by licensed agents only.
It's just as important for home buyers that your agent is utilizing an electronic lock box system. With a majority of the listings on the market having electronic lock boxes, a Realtor® without an electric key is limited in the service they can provide for you and the access they can provide to you when viewing homes. Simply put, their investment in their profession and service to you by using an electronic key literally gives you access to thousands of homes that you wouldn't be able to see on your own or with a Realtor® who isn't tech-savvy.
---
---