If you're purchasing commercial property for the first time, you might not know what kind of insurance you'll need to protect your business.
We're here to help, but like with any real estate transaction, we recommend that you engage a licensed insurance agent to help you navigate the process – it can be complicated!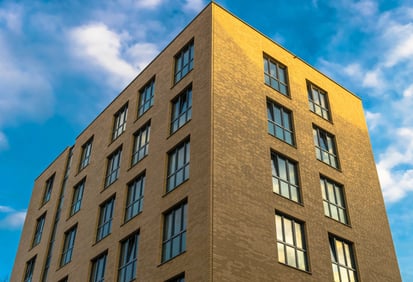 Commercial property insurance varies from policy to policy, but if you're a small- to mid-sized business without any extraordinary risk, your agent will probably recommend a Businessowners Policy (BOP). A BOP is a package policy that typically includes property insurance for your building and its contents, business interruption insurance (which covers loss of income in the event of a covered peril), and liability insurance (which covers your legal responsibility for harm that your company may cause to others). BOPs do NOT include commercial auto insurance, professional liability, or workers compensation.
There are a few things you can do before you arrange a meeting with your insurance agent to discuss your new commercial property:
Take inventory
Make a list of everything your business owns, determine how much it would cost to replace each item, and decide whether you think it's worth insuring. Consider the building itself, all office equipment, manufacturing equipment, actual inventory (kept in stock), valuable company documents, signs, landscaping, etc.
Understand the differences between valuation methods
Insurance companies pay for losses based on the replacement cost of the item or its actual cash value (ACV). Policies written based on ACV typically have lower premiums because they take into consideration depreciation. If, in the event of a loss, you'll want to replace your items with new items, you should elect to insure the property on a replacement cost basis.
Generally speaking, the way your business is covered depends on so many factors: annual revenue, employee count, the level of risk involved in your business, whether you do business in multiple states, the value of your equipment, etc. After assessing your business, a good insurance agent will find you quality coverage at a competitive rate. Don't be afraid to ask questions! Insurance agents are licensed and obligated by the state to work for you and your best interest, something that should sound familiar to you if you've worked with a licensed real estate professional.
As your trusted real estate resource, we're here to help you navigate the complexities involved in any real estate transaction. Providing relevant insight on all aspects of real estate is our goal in order to ensure you are well informed.