We recently shared about the importance of home inspections, whether you are the buyer or the seller. Today we decided it would be a good idea to also share about types of inspections out there and which ones you should consider when going through this process.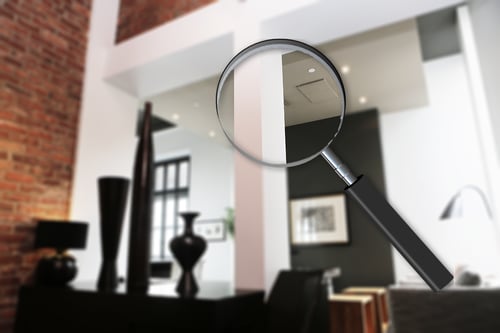 Four point inspection
Many times, when a home is at least 25 years old, a four point inspection is required. With this type of inspection, four major areas are under inspection: plumbing, electric, HVAC, and the roof. Why is a four point done on an older home? Sometimes insurance companies feel that there may be conditions in an older home that could become a liability to them. The inspection and report will describe the condition and age of each of these items.
Wind mitigation inspections offer significant insurance discounts to those homeowners who provide proof that their homes have features that can mitigate wind damage risk. The home you are looking to purchase (or sell) may already have some of these money-saving features, such as a more wind-resistant roof design or reinforced garage doors. Bonus: when you have a wind mitigation inspection, you will also receive a detailed checklist of additional features you can add to your home to save even more on your insurance premium! You can have a wind mitigation done at any time, not just when buying or selling a home!
Mold inspection
Mold inspections are sometimes done to assess whether there is mold or mold damage in a home or building. Mold inspections may include a questionnaire about the history of the residence, symptoms observed by any occupants, a visual inspection, and mold testing. Buyers will often request a mold inspection of a distressed or abandoned home.
Wood destroying organisms (WDO) inspection
With any real estate transaction, the bank will require this kind of inspection, also commonly referred to as a termite inspection. Sometimes termites will destroy wood without breaking through to the outside layer, allowing the activity to go unnoticed. It is important to note that a WDO inspection is not just for termites, though. This inspection will indicate any type of wood destroying organism – termites, carpenter ants, wood rot, etc.
While these are some of the most common inspections you will see or hear of when buying a home, that doesn't mean the list stops here. Your REALTOR® can assist you in determining the right inspections for your home.