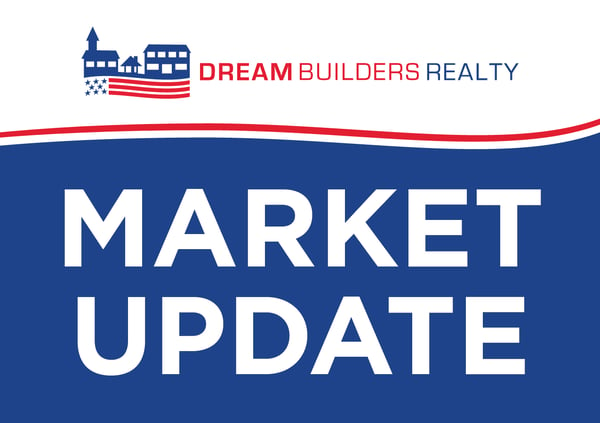 Dream Builders Realty shares the most up-to-date information regarding the Central Florida real estate market every month. We do this for you, the home buyer or seller, to provide you with insight on what is happening in the local market. This information can be used as a starting point for your next big real estate adventure, whether you are buying or selling your Central Florida home.
We hope our monthly Central Florida real estate market updates help with your real estate needs when it comes to buying or selling a home in Central Florida.

Home prices were down 3.2% at the start of the new year compared to December, but prices are still up an average of 10.7% in Central Florida compared to last year. Home sellers, buyers, and their REALTORS® had an active month and are starting the year strong. Pending sales are up this month by two digits in all four Central Florida counties. Orange, Osceola and Seminole counties saw the most homes go under contract in January as each county boasts an increase in pending sales of more than 20% compared to last month.
With more than 9,000 active listings in Central Florida, making your home stand out from the competition is vital for generating buyer interest. Work with your REALTOR® to ensure you've highlighted the best features of your home in your listing. A REALTOR® that understands what buyers are looking for will give you a competitive edge in this market. Our team is proud to have earned the Accredited Buyer's Representative (ABR®) designation, which certifies our expertise in representing buyers in all parts of the real estate transaction. Let our knowledge work for you. Contact us for a free consultation.
Median Sales Price (% change since previous month)
Orange - $243,250 (
-2.7%
)
Osceola - $205,000 (
-6.8%
)
Seminole - $235,000 (
-1.7%
)
Active Listings (% change since previous month)
---