One of the reasons our company is called Dream Builders Realty is that we're in the dream building business. What do I mean by that? My team has the opportunity each and every day to help people find their dream home, and that makes what we do truly special.
Owning a home, whether it's your starter home or your forever home, is most likely something you consider a big accomplishment, and we agree with you. That's why we don't take the privilege lightly when you choose Dream Builders Realty to help you find or sell a home.
Our business succeeds through word-of-mouth advertising, and referrals or testimonials from our clients go a long way in showcasing our abilities. See what we can do for you by seeing what we have done for others, more specifically, a family that we helped when they were ready to buy their forever home right here in Kissimmee, Florida.
---
It's fun to share this story with you at the start of a new year, because 2015 turned out to be one of our most exciting and memorable years, and it was all because we did something we didn't expect to do when the year had initially started. It's funny how some things just work out for themselves.
Let me preface this by saying we knew we needed a bigger home sometime in the next five years. We have three growing children, and we owned a house that forced two of them to share a room and all of them to share a bathroom. My kids spending their teen years in our first home wasn't something I could see actually happening. Buying my dream home was not something I expected to happen in 2015, although it did.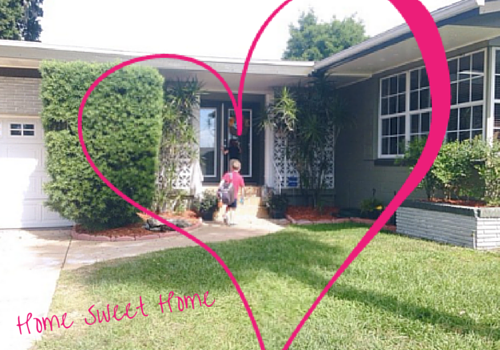 On a Friday in late February, I happened to be randomly looking at homes on the Dream Builders Realty (DBR) website when I clicked on a home that had charm and curb appeal in the little thumbnail picture on the screen. But it didn't stop there. As I clicked through the gallery of pictures I became more and more intrigued by the home, including its four bedrooms (yes! a room for every kid!), its three bathrooms (that's one more than we currently had), and its huge pool and even bigger yard.
My husband was actually asleep on the couch, feeling under the weather, when I woke him up to tell him that I just had to see this home. I reached out to an agent at DBR that night, put a call into a mortgage company to see if we could get pre-qualified, and set up an appointment to see the home the very next day.
After touring the home twice that weekend, once with my parents (because my husband had to work), and then again with my husband, we knew we had to have this home. We could see ourselves in it. We could imagine raising our kids there, through high school and beyond.
On the following Monday morning, we put in an offer on the house and started talking numbers for listing our current house. Yes, that's right. We also had a house to sell in order to make this deal happen. Tim worked to pull comps in our current neighborhood and drew up the paperwork to get it listed. By the end of that week we had found out that our offer was accepted (yay!) and we put our starter home up for sale.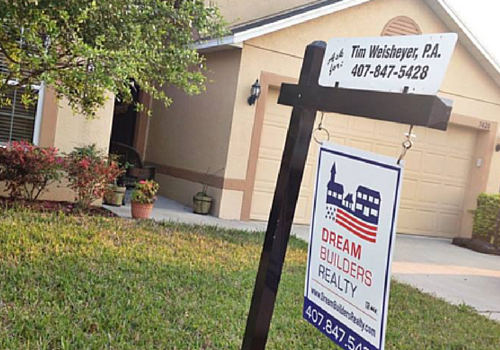 To say this was a stressful time is an understatement, but it was exciting! All of this was happening unexpectedly, as we worked two full-time jobs and raised three school-aged kids. Luckily, Tim and his team were there every step of the way to make sure our current house was being marketed the right way, and that we were kept informed on the different things happening (behind the scenes) with our contract.
Within two weeks, our first home was also under contract (for full asking price, I might add!), and we were balancing aspects of both buying and selling a home at the same time. Again, the DBR team worked tirelessly to execute the different pieces of each contract in a timely manner (they knew we couldn't wait to get both deals wrapped up and start settling into our new home), and worked it out so that we closed on our new house just days before we closed on our old house.
Finding a realtor that will work with you the way Tim and his team worked with us is probably not something that happens every day for every home buyer. We got lucky; I'm sure of it. It's safe to say that while we welcomed all of the unexpected changes for our family in 2015, we are embracing 2016 with open arms as we continue to make memories in our new forever home in Kissimmee. Thank you, Dream Builders Realty and Tim!