We've talked previously about the importance of buyer representation when buying new construction. The biggest point we want to make about purchasing a home in a new community is to involve your REALTOR® in the process early on, as they are essential to making sure your interests are represented.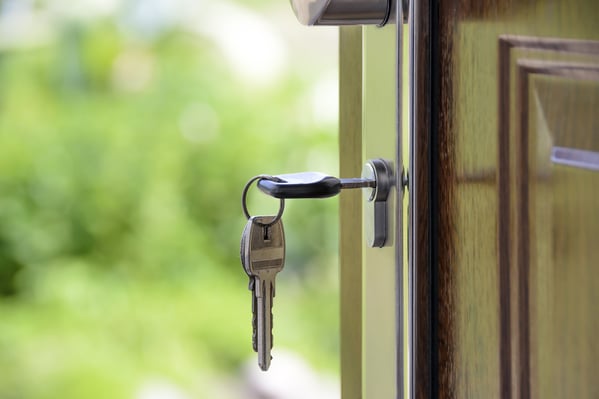 We want you to bear in mind that there are things you should be asking your REALTOR® when purchasing a new construction home, from the first chat you have with the builder or builder's representative to the moment you're signing on the dotted line. Here is the first part of our list of 11 questions to ask your REALTOR® when buying a new construction home in Central Florida:
Which features are standard with the home, and which aren't?
More often than not, the home you look at when you walk into a builder's model does not represent the same home or price you see on their signs and website. The home is the same when it comes to the floor plan, number of bedrooms, square footage, etc. – but the price listed on the website is often a base price. The model home you tour is usually packed full of upgrades, and upgrades in a home mean an upgrade in the price, too.
Does it cost more to buy new construction vs. buying a resale?
In most cases, the answer is yes, but there are some builders who build new construction homes in the hopes of attracting first-time home buyers. Working with a REALTOR® throughout the entire process will help you navigate through the price differences and ensure that your interests are represented.

What are all the fees associated with buying new construction in Central Florida?
New construction homes usually mean newer communities, too. When it comes to newer communities, you'll usually encounter things such as HOAs, CDDs, EFBDs, and so on, many of which come with monthly or annual fees. What do all these acronyms mean? As an example, an HOA (Homeowners Association) is made up of all of the property owners within the community. The HOA then elects a governing body to oversee and maintain the community and the amenities within it. Want to learn more? Check out our FREE eBook on real estate terms.

Will it cost me more to have a REALTOR® represent me when buying a new construction home in Central Florida?
While you may think there will be added fees for you to have someone represent your best interest when buying a new construction home, it doesn't actually cost you a thing. Home builders want the REALTOR® to bring their customers into the communities they are building and are prepared to pay a real estate commission (out of their pockets) for them to do so.
When the builder says they'll pay "my" closing costs, is that really true?
This question is an interesting one. While they say they are paying for "your" closing costs, what you may not know is they are also shifting typical seller costs to the buyer's side of the transaction, and then offering this "great incentive" to you. That is not to say there isn't value or a benefit in what is being offered—there is. However, you need to know that wonderful sounding offer of $6,000 towards your closing costs may only represent a savings or benefit of $3,500.

---
---
What is a lot premium?
A lot premium is an additional cost tacked on to the price of your home depending on the desirability of particular lots in the community. Interested in having a corner lot or one that backs up to a pond in the neighborhood? You'll most likely pay more for that lot. Lot premiums can be tricky and costly, so you definitely want to have a REALTOR® by your side to help you navigate this often expensive pricing tactic.
Buying a new construction home in Central Florida can feel like a daunting task, but with the right information and a knowledgeable REALTOR® by your side, you'll be able to navigate the buying process and find your way to the home of your dreams. Stay tuned for part two coming next month!