Download our eBook on CDDs, HOAs and other real estate terms you need to know when buying a home in Florida!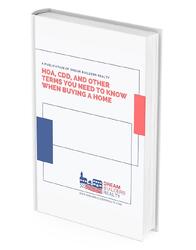 This free eBook offers valuable information on terms you may come across when buying your new home!
What you will find

This free eBook will give you information key terms like CDD, HOA, EFBD, MSTU
and MSBU.

You will be able to easily navigate the table of contents to find the term you are
most interested in.

Save this eBook for easy access and future reference.