You've been trekking up and down the street of your favorite subdivision, with your favorite Realtor®, and you've narrowed your options down to a home you can live with that's vacant or a dream home that you've imagined for the past twenty years of your life… the only catch is that it is Tenant occupied. I hate to sound like a character in Speed, but "Pop quiz, hotshot… What do you do? What do you do?"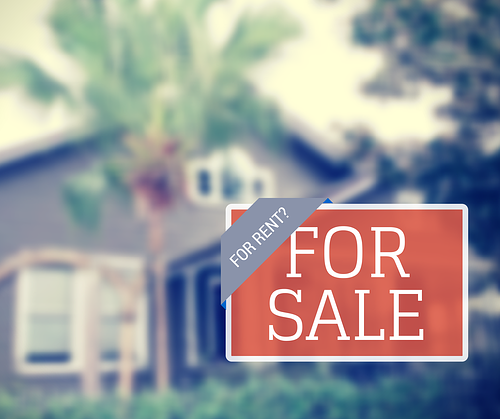 You answer that question with some of your own:
How soon do I need to be in there?

How much time is left on the lease?

Would the Landlord/Realtor

®

be willing to coordinate and find other accommodations for the Tenant?

How long will it take the transaction to close?
Don't make this speed bump on the path to homeownership bigger than it is. How soon do you really need to be in your dream home should be the first and most important question that is asked. If you're currently renting and have some time left on the lease, maybe timeframes will work out and there may be a seamless transition for all parties. If you're not renting and need to be out of your current lodgings as soon as possible, don't fret too much. Your Realtor® and the Seller's Realtor® should be able to discuss and negotiate some alternatives that will help get you into your dream home, sooner rather than later.
What the Realtors® will need to know is, how much time is actually left on the lease? If there are only a few weeks left, the Landlord can give notice and the Tenant might just be out in time for you to move in. If there are months left to the lease, now would be a good time to have a frank dialogue with your Realtor® about how badly you want this home. It is important for your Realtor® to communicate clearly what your expectations are and to facilitate negotiations that will help move things along in a manner that will be acceptable to you, the Seller and the Tenant.
Sometimes, these negotiations will include asking whether other accommodations could be found for the Tenant. It will be the selling Realtor's® responsibility (or maybe even a third party) to help the Tenant find another place they can move into. You will typically, as a Buyer, have to have a more flexible schedule to accommodate this workaround if you really want to purchase the home but having your dream home may be worth the wait.
Lastly, the closing date for the transaction will make a big difference. There are little nuances that your Realtor® should discuss with you about post-closing occupancy and how the rental payments will be adjusted and paid. If you're okay with letting the Tenant stay there until they can find a new place or through the end of their lease term, you will need to be sure that the Tenants understand that rents (after closing date) will be paid to you and you will need to ensure that the lease is transferred into your name before or at closing. Honestly, purchasing a home with a Tenant already in there can sometimes be a problem, but more often than not, it's not as painful as people make it out to be… with the right team of Realtors® working with you.
---
---