We've told you what a short sale is (and let you in on the fact that in some cases a short sale is not actually "short" when it comes to time) and helped you figure out why you might be in the market to go through this process with your own home. Today we are getting down to the nitty gritty and looking at the next big question on your mind when considering short selling your home in Central Florida.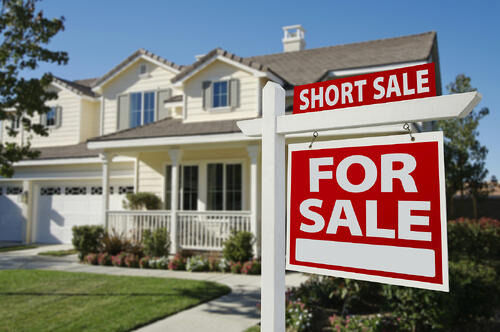 How do I do a short sale?
First, you obviously need a REALTOR® to list your property. As the borrower, you should carefully select a listing agent with experience working these kinds of deals. Short sales can be complicated and stressful, but someone who is skilled and experienced in this area will make the process that much easier. Ask some questions:
How many short sales have you handled and closed?
What kind of training do you have in this area?
Once you sign a listing agreement with your REALTOR®, your property will hit the market and be added to the MLS (multiple listing service) in hopes to start reeling in offers. The listing will need to give prominent notice to prospective buyers and their agents that it is in fact a short sale though. It is necessary to clearly label a short sale and notify everyone that third party lender approval will be needed in this situation, keeping any prospective buyers in the dark about the fact this is a short sale will just keep the clock ticking.

After a written offer is submitted to buy your home, the short sale process really gets cooking. At this stage, either the listing agent or a third party negotiator will get to work to collect the necessary paper work and submit it to the lender's negotiator for approval. Our law firm has a title and short sale processing division whose sole purpose is to handle all negotiations and close each deal. Some REALTOR® are glad to handle the negotiations themselves, but most prefer to hand the tedious work off to another negotiator.
You will also need be willing to open your financial books to the lender so they can evaluate whether to approve the deal based on financial hardship. If you are a strategic defaulter without much, if any, hardship to note, it is more likely the lender will require a cash contribution to approve the deal. What constitutes a "strategic" default versus a default by necessity is not always clear. There are gray areas and there is often room for compromise. The way I like to look at it is, if you end up getting out from under a far greater amount of debt and a bad investment, but still have to pay the lender a little something, we can call it a "win." A short sale can help you get out from under the stress of a situation that has been burdening you financially, and hopefully help you move on to greener pastures.
Our final post in this series will fill you in on the last piece of the short sale puzzle, when the right time to start a short sale might be. Check back next week for that post and in the meantime, be sure to check out part one and two to make sure you have all the facts when it comes to short selling your home.
About the author, Charles P. Castellon, Attorney and Counselor at Law: Charles is active in community, civic, and professional associations and has lectured and served as a panelist on real estate and other legal issues for organizations and associations throughout Florida including the Osceola County Association of Realtors, Orlando Regional Realtors Association, Central Florida Realty Investors, Polk County Real Estate Investors Association, National Association of Hispanic Real Estate Professionals, Osceola County Landlords Association, Score Real Estate School, and various other organizations throughout the state. To contact Charles e-mail him at charles@cpclaw.net or find out more information at www.cpclaw.net.