c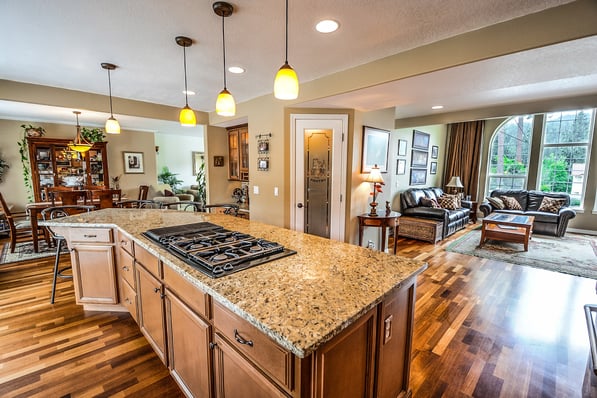 Once you've put your home on the market, you'll want it to sell quickly so you can continue your journey. While there's never a guaranteed timeframe of when your home will sell, there are several features that will give your home additional appeal. We've compiled a list of ten features that will increase a potential buyer's interest in your home.
1. Smart Home Features
As in-home technology continues to develop, more and more buyers are looking for homes that have smart home features, like smart locking systems, refrigerators, and thermostats. Not only will these features help your home sell quicker, but they will also increase the appeal of your home.
2. Outdoor Patios
In the Sunshine State, most people are always looking for an opportunity to be outside enjoying the clear skies and pleasant weather. A patio provides a comfortable location for outdoor entertaining and enjoyment of the Florida sunshine. Bonus points to homes with covered patios that provide protection from those summer showers.
3. Walk-In Closets
Who doesn't want more storage space? Be sure to highlight any and all storage space in your listing, but pay special attention to feature walk-in closets. Any potential buyer will be drawn to the thought of having easy access to all their clothes without having to use multiple modes of storage.
4. Open Kitchens
Open space is always attractive to a potential buyer because it can make a room appear larger and help them visualize themselves filling the space. Open kitchens are a feature that appeals to many buyers because it enables them to be present and take part in the activities that are occurring outside of the kitchen.
5. Hardwood Floors
One of the first things many buyers notice in a home is the flooring. Hardwood floors add elegance and charm to your home to give it that extra something that sets it apart from comparable listings. Not only are hardwood floors beautiful, but they also last longer and are easier to clean than many other flooring options.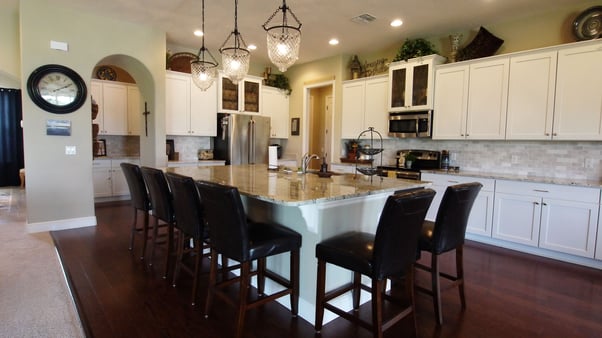 6. Granite Countertops
A feature that many potential buyers are looking for, granite countertops give your space a clean and elegant feel. Whether you have granite countertops in your kitchen or your bathrooms, be sure to highlight this sought after feature in your listing.
7. ENERGY STAR Appliances
Homes with ENERGY STAR® appliances can be more appealing to potential buyers because they promise lower utility usage. In an economy where most buyers are looking for ways to get the best value for their dollar, ENERGY STAR® appliances can be a big selling point.
8. Pools
A pool in the backyard is a feature that is sure to attract potential buyers who are ready to soak up the Florida sun. Pools at home provide a fun way to spend those warm summer days and are a source of easy entertainment for everyone in the family.
9. Security Systems
We all want to feel safe and comfortable in our home. Homes with built-in security systems–especially those that feature smart security systems that allow remote access and video feed–may appeal more to buyers than homes that do not have security systems installed.
10. Add-On Rooms
Additional space is always a big draw for home buyers. If you have extra rooms, like a game room, home theatre, or sitting room, be sure to feature these in your listing. These add-on rooms give your home additional value that can help your home sell faster and at a price you're happy with.
Any combination of these features can help increase the appeal of your home. Be sure to highlight these features in your listing to pique potential buyers' interest and ensure that you get the best value for your home.
For more tips on selling your home in Central Florida and how to get the best value from your home, sign up for our home sellers email series!
---