Many people have dreams of playing out their favorite house hunting reality show when it comes to buying a home, but that is not always the case. On shows like this you'll often see a very condensed version of what the home buying process really looks like. The prospective buyers see a few homes, pick out the right one for them, and then navigate the whole process in a sixty-minute time frame before signing on the dotted line and walking away with their new keys.
What these shows often hide are some of the road blocks you may face when buying a home in Central Florida. We're not talking about road blocks that will stop you from buying a home altogether, but there are issues you should be aware of when going into the process of finding your dream home, and you can rest easy knowing that an experienced REALTOR® can help you with each and every one of these scenarios.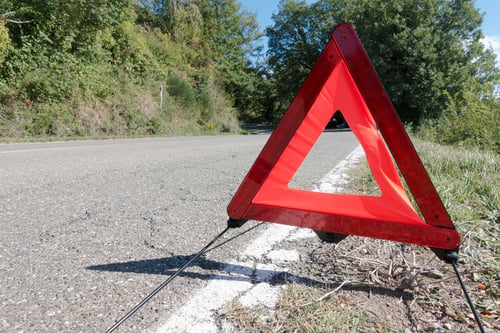 Trouble getting funding.
There is a myriad of documentation required by the lender (pay stubs, tax returns, student loan information, verification of collection issues, etc.) that can sometimes delay funding for your loan. If you're unorganized when it comes to paperwork, this could cause a problem for you.
Issues with your home inspection.
While many of the "problems" that arise during a home inspection aren't really problems, per say, they are things that can delay, derail, or affect your lender's willingness to finance the property. A few examples of things that could come up during this process are issues with the roof, the A/C, or even structural or electrical issues.
Just an example of an issue that can arise during the process is the home appraising for less than the asking price. While this may seem like a great thing if you're the one buying the house that comes in under the asking price, it can still cause problems for you. What if the seller won't agree to lower the price to match the appraised value, or all parties aren't able to come to a mutual agreement on how to remedy the situation? If these or other scenarios play out, you may not only lose your dream home, but also any money paid for inspections, appraisal, and other items along the way.
These three examples are just the first in a two-part series on this topic. Stay tuned for our next blog in the coming weeks that will provide a few more examples of how things could go wrong when buying your dream home (and how a REALTOR® can help make sure they don't).