During challenging times, like what we face today, it becomes even more important to have an expert you trust by your side to help guide you through the process. If you're considering selling your home right now, let me share the value of working with a true real estate expert.
Recent studies from the National Association of REALTORS have shown that, even before COVID-19, the first step 43% of all buyers took when looking for a home was to search online. Throughout the process, that number jumps to 97%. Today, those numbers have grown exponentially. A true real estate expert has developed a strong internet and social media strategy to promote the sale of your home.
As part of our training, real estate professionals are taught how to negotiate every aspect of the real estate transaction and how to mediate the emotions felt by buyers looking to make what is probably the largest purchase of their lives.
Here are just a few of the people we negotiate with during a single transaction:
The buyer, who wants the best deal possible
The buyer's agent, who solely represents the best interest of the buyer
The inspection company, which works for the buyer and will almost always find challenges with the house
The appraiser, if there is a question of value
The lender to ensure additional fees aren't being lumped into the sale
The title company to overcome any title issues or closing delays
...and so many more
Having a buyer who wants to purchase your house is only the first step. Making sure they can afford to buy it is just as important. A real estate professional is trained to ask the appropriate questions related to the mortgage process of your buyer and, in most cases, will be intimately aware of the progress being made toward a purchaser's mortgage commitment. You need someone who's working with lenders every day to guarantee your buyer makes it to the closing table.
In addition to that, the documentation involved in the selling process is growing dramatically as more and more disclosures and regulations become mandatory. In an increasingly litigious society, an expert like myself acts as a third-party to help you, the seller, avoid unanticipated risks and challenges.
Many homeowners think they'll save the real estate commission by selling on their own or working with someone just because they are their friend, neighbor, or relative. Properties listed with a broker who is a true expert and has a broad network to draw upon is imperative. Likewise, working with a tech-savvy REALTOR will ensure your home is listed online in all the right places. The more buyers that view a home, the greater the chance a bidding war could take place, potentially driving the price higher, too.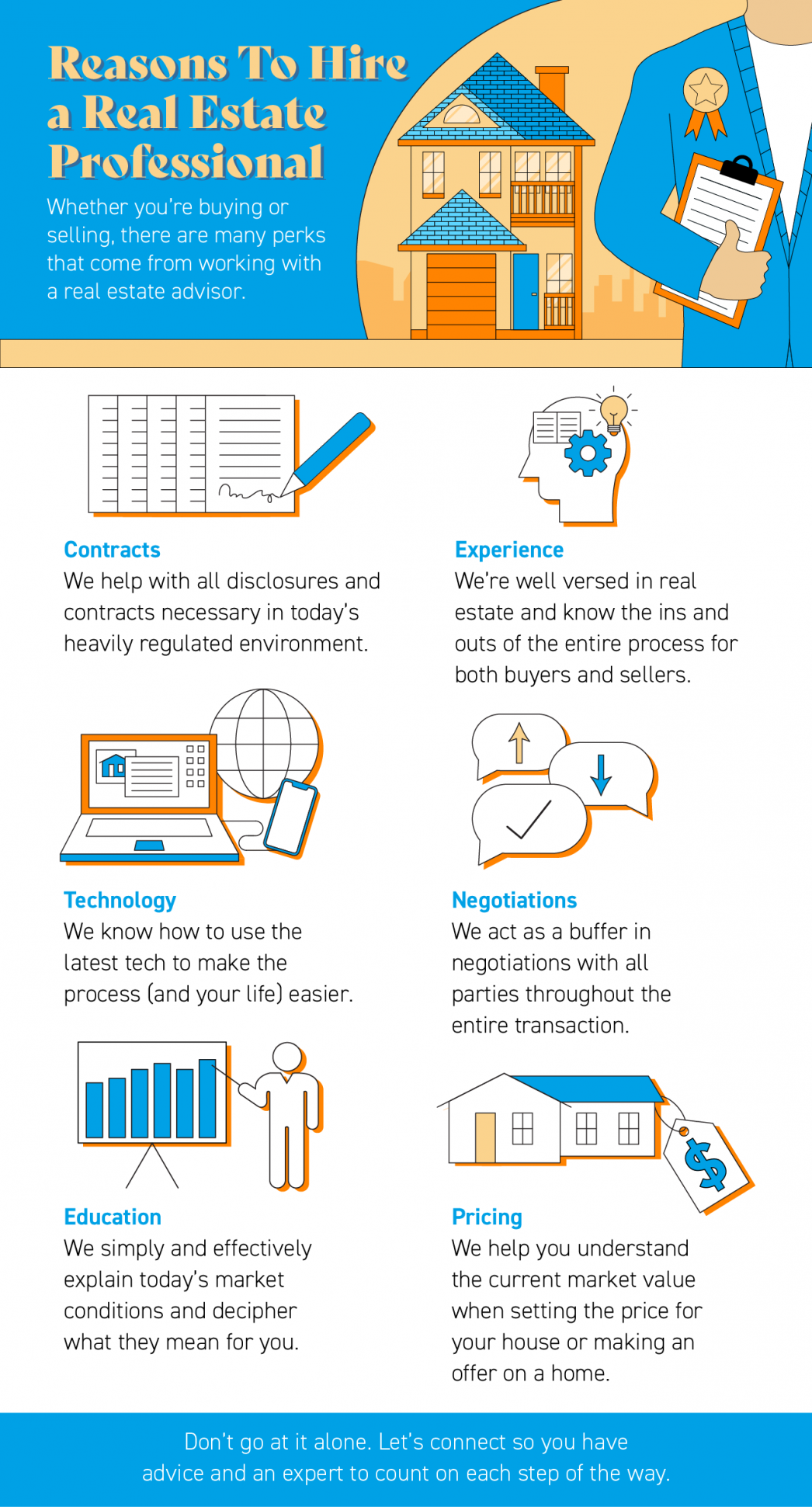 When you are selling or buying real estate, you want someone who is a true expert in the field and knows how to work through a market like this. With more than twenty years of experience as a REALTOR in Central Florida, I promise to bring my expertise and knowledge to help you get your home sold quickly, with little stress, and for as much money as possible.