As Realtors®, we look at many real estate trends, including generational trends in the marketplace. Are you a baby boomer? Then maybe you just purchased a new build in order to avoid renovations or issues with plumbing and electricity. Or are you a Gen Y, a group of younger adults who are the largest percentage of home buyers?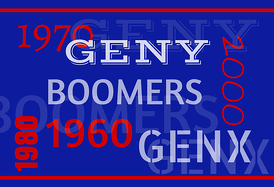 Or maybe you are part of the Silent Generation, one of the least likely to have to finance your next home purchase. Wherever you fall in the generational scale, learning about age trends in real estate can help you better strategize in the market where you are making your financial decisions in home ownership.
Gen Y (born 1980-1995). Gen Y's are not only the largest share of home buyers at 31% but they are also the largest share of first time home buyers at 76%. This generation has a strong desire to own a home and a large number of them live in urban areas, most likely because low commuting costs and living near public transit are very important to them. Living in urban areas mean they live close to work as well. Their biggest hurdle in home buying is saving for a down payment due to student loan debt.
Gen X (born 1965-1979). The Gen X's are the second largest share of home buyers but the largest share of home sellers at 29%. This generation leads in home sales primarily due to a desire for a larger home at this point in their life or due to job-related relocation. Their focus is on good quality neighborhoods, convenience to work, and quality and convenience of schools. Their biggest hurdle in home buying is saving for a down payment due to credit card and student loan debt.
Young Boomers (Born 1955-1964). A large segment (26%) of this generation own more than one home - including investment properties and vacation homes. At this juncture, they are also more likely to buy a multi-generational home where other generations are living under one roof. Younger Boomers have children over the age of 18 moving back home, are looking for ways to save money, and/or are caring for aging parents. Of this group, ten percent of home sellers wanting to downsize had to postpone their plans because their home was worth less than their mortgage until the recent upswing in the real estate market.
Older Boomers (Born 1946-1954). The Older Boomers are typically down-sizing square footage and price of home due to retirement. This generation's biggest influences in buying a new home tend to be convenience to family and friends, affordability, and convenience to shopping.
Silent Generation (Born 1925-1945). Like the Young Boomers, this generation is purchasing multi-generational homes (for the same reasons) but are 98% likely to be repeat buyers when it comes to real estate purchases. Similar to the Older Boomers, the Silent Generation is moving an average 38 miles from their previous home for reasons like convenience to family and friends and health care facilities.
With Gen Y and Gen X being the leaders in home buying among the generations, I find it interesting that both of these groups face the same obstacle in home buying. Student loans are one of the fastest rising sources of debt and an increasing concern in obtaining a mortgage. New regulations have been set in place starting January 2014 that require mortgage lenders to consider a consumers ability to repay home loans before extending them credit. During the years leading up to our most recent mortgage crisis, too many mortgages were made to consumers without special attention being paid to their debt to income ratio. These loose underwriting practices are what led to skyrocketing monthly payments after "teaser" interest rates ended.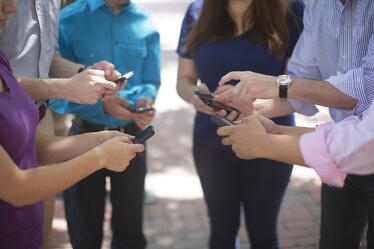 The new regulations set forth require lenders to consider a minimum of eight underwriting factors when distributing home loans: current income or assets, current employment status, the monthly payment being figured, the monthly payment on any other loans, the monthly payment of any mortgage-related obligations, current debt obligations such as alimony or child support, the monthly debt to income ration, and credit history. In doing so, they are looking to see that consumers have a total debt to income ratio of no more than 43%.
As a proponent of sound lending guidelines and fiscal responsibility, I am glad to see lenders implementing better standards and moving away from the risky lending practices of the mid-2000's. However, with the second largest component of household debt being student loan debt, I am concerned for what this means for our younger generations ability to obtain secure and stable housing, begin to build equity and their long-term financial futures, and establish roots in a community where they can connect, serve and grow. While a college education tends to lead to higher incomes and a lesser likelihood of unemployment, the rising costs of tuition and propensity for students borrow money to attend college can push back the timetable to purchase a new home for about seven years for a millennial - an outcome that isn't good for any generation...