Most searching for commercial property or commercial space for lease do so without the help of a site selector. They spend countless hours driving in search of the perfect property, and many times come up frustrated and empty handed at the end of the day. That does not have to be the case.
Here are the top 5 questions you should ask yourself when deciding if you need a site selector's help searching for your next commercial property in Orlando and the surrounding area: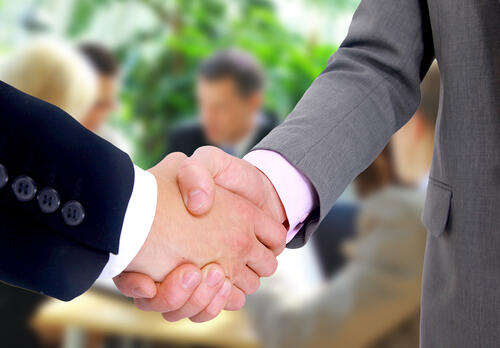 Do I have access to commercial property search resources? Site selectors have access to many resources not available to the public, therefore, can give you access to more properties than if you were to just go at it alone.


Do I have the time needed to dedicate towards searching for properties myself? A site selector's sole job is to help you search for, find and choose the right property. Using a site selector takes that burden off your plate and makes finding the right commercial property easier and quicker in the long run.


Am I able to knowledgeably negotiate the deal? Site selectors negotiate on your behalf to get the best deal possible because it is, again, what they do for a living. The terms used and the plethora of papers to go over is what they talk about and look at on a daily basis.


Do I know the right people to make this deal happen? Many site selectors have existing relationships with selling groups and other brokerages. This helps your offer stand out amongst the rest, and sometimes, standing out amongst the crowd is just what you need to do in order to be chosen over the competition.

What else can a site selector do that I can't? Local site selectors have a specific trade area and in-depth knowledge that others don't. Finding the right site selector, one who works in the area you are seeking property for, is one that can help get the job done because they speak the lingo and know the key details that go into finding a property that fits the needs you need met.
So, the gist of this? Use a site selector when looking for a property to purchase or space to lease. They will be able to help you find the right location, negotiate the best deal and save you time and energy (and maybe even money) in the long run!
---
Need help finding a site selector in Orlando?
About the author: Keith Trace, PE graduated with a bachelor's degree in Civil Engineering from the University of Florida. As a Professional Engineer in the State of Florida and a Licensed Sales Associate, Keith has been involved in land development, engineering and the surveying profession for more than 10 years. Currently, Keith serves on the Osceola County Planning Commission, MetroPlan Orlando Citizens Advisory Committee, Osceola County Enterprise Zone Advisory Committee and the First United Methodist Church of Kissimmee School and Child Care Board. His diverse background provides him with a breadth of knowledge – a quality his clients enjoy.