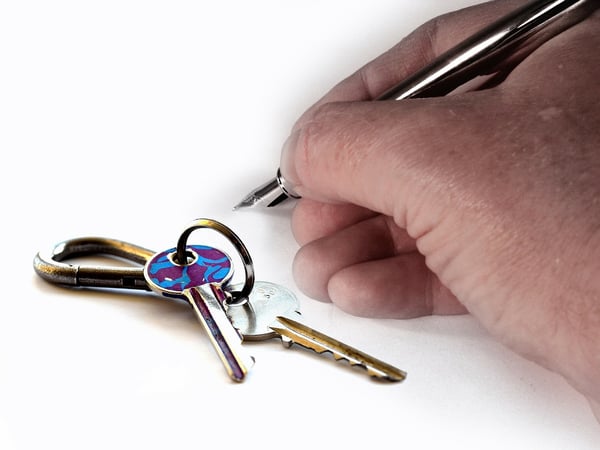 You've decided you're ready to make the move from renting to owning your first home and are ready to take the first steps towards homeownership. The buying process can be a bit overwhelming whether you're buying your first home in Central Florida or buying your third home. At Dream Builders Realty, we are here to help you navigate your way through the buying process and help you achieve your goal of homeownership. Our team of expert REALTORS® will be there for you every step of the way and will be prepared to answer any questions you may have.
In the first segment of our 'A Buyer's Guide to Closing Costs' series, we went over the closing costs that are typically associated with your home loan. This week we're exploring the closing costs related to the property and inspection of your home. Some of these costs will be paid out before the actual closing, but are still associated with the closing of your home. For the fees below, you'll be able to shop around for the best rate on some, and for others, you'll have to pay a non-negotiable fee.
Appraisal Fee
An appraisal fee is paid to an appraiser whose job is to confirm that the home is priced at a fair market value.
Title Search
A title search confirms that the seller owns the property and that there are no liens against the property.
Title Insurance
There are two types of title insurance: owner and lender. Lender title insurance is a mandatory fee that is a part of your closing costs when purchasing your home with a loan. An owner's title insurance is often purchased by the seller for the benefit of the buyer. Title insurance protects the lender, and you, if someone tries to claim ownership of your property or if a previous lien wasn't properly identified during the title search process.
Wood Destroying Organism (WDO) Inspection Fee
A Wood Destroying Organism inspection, commonly referred to as a "Termite Inspection," is a typical inspection requested when buying a home. It is used to identify the presence of organisms known to destroy wood, including termites, carpenter ants, wood rot, and more.
Survey Fee
This fee is charged to verify your property lines and covers the surveyor's fees.
Flood Certification Fee
A flood certification fee is paid to determine which federally designated flood zone your home is located in. If you're obtaining a home loan, certain flood zones will require that you purchase a flood insurance policy to further protect your home.
#PROTIP: Regardless of which flood zone your home is located in, it may be wise to purchase a flood insurance policy to ensure water damage doesn't leave you with an unexpected expense beyond your budget. Ask your REALTOR® about obtaining a less expensive, preferred risk policy.
Stay tuned for part three of our 'A Buyer's Guide to Closing Costs' blog series. For more tips on buying your first home and preparing for homeownership, subscribe to our home buyer email series today!
---