Congratulations! You've decided to buy a vacation home, but now you are left wondering where the best place to buy might be. With a wide variety of vacationing spots across the country, finding the perfect location for you and your family is key. Here are seven reasons why buying a vacation home in Florida is where it's at.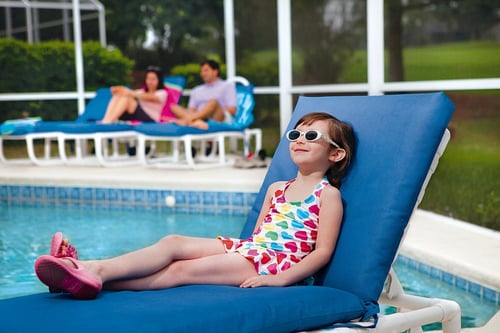 Photo Credit
Low property taxes. This speaks for itself. We all love to save money. As a property owner, you pay property taxes for every property you own annually. It is cheaper to own a home in Florida than most states.
Tourism. Aside from being one of the FEW states without a state income tax, Central Florida is home to world-class attractions, destinations and beaches. With Florida's nearly 100 million visitors per year, there is no shortage of people looking for short-term rentals while enjoying all Central Florida has to offer. This could create income opportunities for you when you aren't using for your vacation home for personal use by renting it out (see our FAQs on Property Investment in Central Florida for more information on that!).
Declining unemployment rate. Florida's business and family friendly approach to fiscal discipline has created an environment for rapid recovery since the recession impacted the United States. In October of 2013 Florida's unemployment rate had dropped to 6.8% while states like California were still sitting around 8.7%.
Increasing population. This is not only a sign of how popular the Florida lifestyle is, but also creates increased demand when (if) you decide to sell your vacation home. We all love appreciation and the desire for Florida living and real estate is high.
READY TO FIND YOUR VACATION HOME IN FLORIDA? DOWNLOAD OUR FREE MOBILE APP!
4th largest economy in the United States. Florida ranks 4th in the nation for GDP (gross domestic product) at $843 billion in 2012. Florida is considered to be one of 12 powerhouses driving the U.S. economy, whew! What a feat!
Sunshine. On average, Central Florida gets 236 sunny days per year with the summer high temperature averaging in the mid-90's. Get ready to grab your beach umbrella and throw on some sunscreen.
Nearby weekend getaways. From north to south, east to west, you can drive to just about anywhere in Florida in a matter of hours. And with all that sunshine we mentioned, a weekend getaway is one of the easiest ways to take a vacation from your vacation.

Northwest: Relax on the beaches of Destin where the shores are rock-free and the water is crystal clear.
Northeast: Visit historic St. Augustine, the nation's oldest city, see the Crystal River Manatees through glass-bottom boats, or ride the horse trails in Ocala.
Central: Cruise the St. Johns River, visit Sarasota for their unique arts, go antiquing in Arcadia, or visit the world renowned Orlando theme parks.
Southwest: Shop the city of Naples or catch an air boat ride through the Florida Everglades.
Southeast: Hit up the Miami scene for ultimate clubs or relax on South Beach. Or visit the Florida Keys for a laid-back look on life.
With statistics like that, who wouldn't want to purchase their vacation home in the Sunshine State? Check out our infographic below that highlights some of our favorite reasons why you should buy a vacation home in Florida.