The days leading up to closing can be filled with a whirlwind of emotions and a list a mile long of tasks you need to do. There are a few things, though, that you may be forgetting to add to that post-move to-do list you've started. And just in case your REALTOR® forgot to mention them, let us help you out.
Forwarding your mail.
You'll want to make sure you've had your mail set up to forward from your old address to your new address. You can do this for short- or long-term moves, so whether you've purchased your forever home or are taking up residence in something more temporary, your mail can follow you. Bonus: With mail forwarding, you are also sent a welcome kit with coupons, many of them perfect for new homeowners - who doesn't like saving money?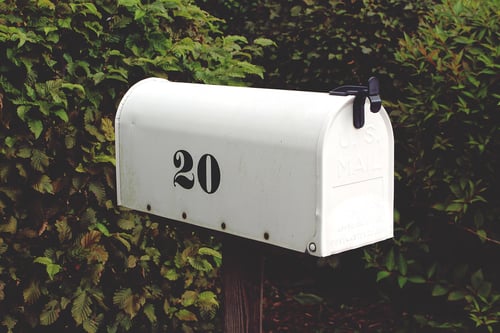 Updating your driver license.
Did you know that you only have ten days to update your address on your driver license in order to comply with Florida law? You can do this a number of ways. Choose the one that is most convenient for you:
Online

By mail

Visiting your local driver license office
Applying for homestead exemption.
In the state of Florida, every person who has legal or equitable title to real estate and maintains it as his/her permanent residence can apply for and receive up to a $50,000 homestead property exemption. A partial exemption may also apply if the ownership of the applicant is less than 100 percent in the property. The homestead exemption due date is always March 1st of the calendar year.
#PROTIP: If you're a Veteran, in the state of Florida, there are extra savings available for you.
Updating your personal accounts.
Many of these accounts can be accessed via the Internet, such as your bank account(s), credit card(s), online services (think Netflix or Hulu), and so on. There's not much you can't do from your computer these days!
Updating your professional licenses.
For some people this may be an afterthought, but for a REALTOR® like myself, updating my real estate licenses with my most current address is key. Other professions (medical, insurance, beauticians, educators, etc.) that require licensing fall under this category, too.
Sharing your address with others.
This is the fun step. Time to get out your camera and take that family photo on the front porch of your new house! With this done, you can order your "We've Moved!' note cards and get them mailed out to all of your family and and friends.
We hope these tips will help you after your move!