Every year legislators gather in Tallahassee for Florida's 60 day legislative session to propose, debate, amend, defeat, and pass bills (proposed laws) that will ultimately guide the direction of Florida. Of course, the outcome of this important constitutional process of our Republic affects businesses, our families and ultimately our tax dollars. With the 2014 session of the Florida Legislature coming to a close on May 2nd, there are a number of matters affecting residents, property owners and renters in the Sunshine State you will want to be aware of.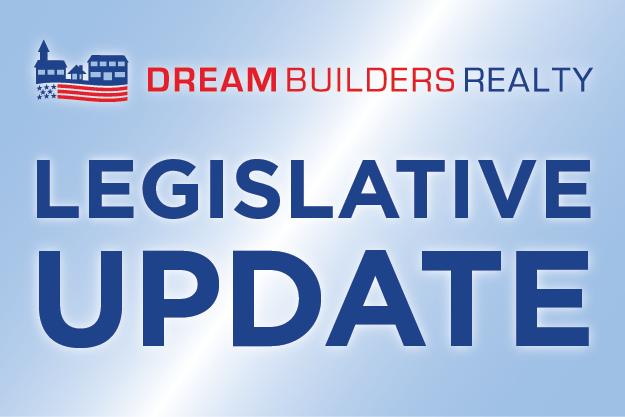 FLOOD INSURANCE As a peninsula the subject of flood insurance remains an important matter to the residents of Florida and slowing flood insurance rate increases post Biggert-Waters was a top priority in protecting Florida property owners this year. The federal Biggert-Waters Flood Insurance Reform Act of 2012 extended the National Flood Insurance Program (NFIP) for five years, while requiring significant program reforms. Despite these reforms at the federal level concerned leaders sought an alternative to the NFIP at the state level. Senate bill 542 sponsored by Sen. Jeff Brandes (R-St. Petersburg) encourages private insurers to enter the Florida market by giving them incentives such as rate-setting flexibility and reduced regulatory burdens.
WATER QUALITY Florida is known for our beautiful beaches, lakes and waterways and ensuring water quality was on the mind of legislators during session. Knowing that water quality affects all of us, including our economic vitality, legislators set a goal of devising a comprehensive statewide water plan in 2015 and made cleanup projects for Lake Okeechobee, the Indian River Lagoon and the Everglades a funding priority.
SALES TAX ON COMMERCIAL LEASES Our state is at a distinct disadvantage when competing to attract new employers and jobs to Florida due to being the only state that charges sales tax on commercial leases. As Florida continues to seek opportunities to keep and attract higher wage jobs for our residents, phasing out, and ultimately eliminating, this tax would would open a door neighboring states and online retailers opened long ago and would improve Florida's competitive advantage for economic development. Lawmakers will be completing a comprehensive analysis of the impact lowering this tax will have on Florida's economy by the start of the 2015 legislative session.
HOMELESSNESS Sadly, the topic of homelessness has become all to common in our communities as we all seek ways to help children and families overcome this devastating reality and curb the profound impact it has on our students, schools, neighborhoods, and economic opportunities. Legislation proposed by Rep. Kathleen Peters (R-St. Petersburg) establishes challenge grants for local homeless coalitions, nonprofits and other agencies that assist the homeless while providing them with training and technical assistance. The 2014-2015 state budget provides $4 million for homeless programs.
HOMEOWNER CLAIMS BILL OF RIGHTS Homeowners will be happy to hear SB 708 by Sen. Aaron Bean (R-Jacksonville) creates a "Homeowner Claims Bill of Rights" to help protect policyholders from having their policies canceled and claims denied illegally. The legislation seeks to stop a practice known as "post-claim underwriting". The Bill of Rights also explains the claim-filing process and informs policyholders of possible unscrupulous practices used to deny claims. Insurers will be required to complete the underwriting process in 90 days and may not deny a claim and/or cancel a policy based on the insured's credit information after their policy has been in force for 90 days or longer.
As usual, the two-month legislative session was a busy one and with hundreds of bills filed each year, these are just a few of the matters dealing with real estate and homeownership. Additional examples include changes to Citizen's Insurance and insurance fraud, affordable housing programs and the Sadowski Trust Fund, vacation homes and providing local governments with additional "home rule" powers, and important disclosure requirements regarding subsurface property rights (i.e. - water, oil, mineral rights, etc…). In the days to come, we will see what bills are signed into law by the Governor and which are vetoed.
Whether you are a current property owner, first-time home buyer or seasoned investor the decisions made over the past couple of months and days to come are certainly important to us all. If you have questions about how these changes may affect you, consult a well-informed Realtor® - your largest investment deserves nothing less than sound and competent advice.
Something else you might be interested in reading—a Central Florida real estate market update from April 2014. Just click below!