A wind mitigation inspection could save you money.
Dream Builders Realty has a list of trusted inspectors that offer wind mitigation inspections of your home.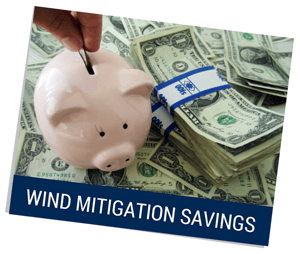 Remember:
An inspection can cost you anywhere from $75 to $150.
If you do not realize at least that much savings through your wind mitigation, the cost of the inspection will be refunded to you from the inspector.
Dream Builders Realty is here to help you navigate this process, just ask us for help!